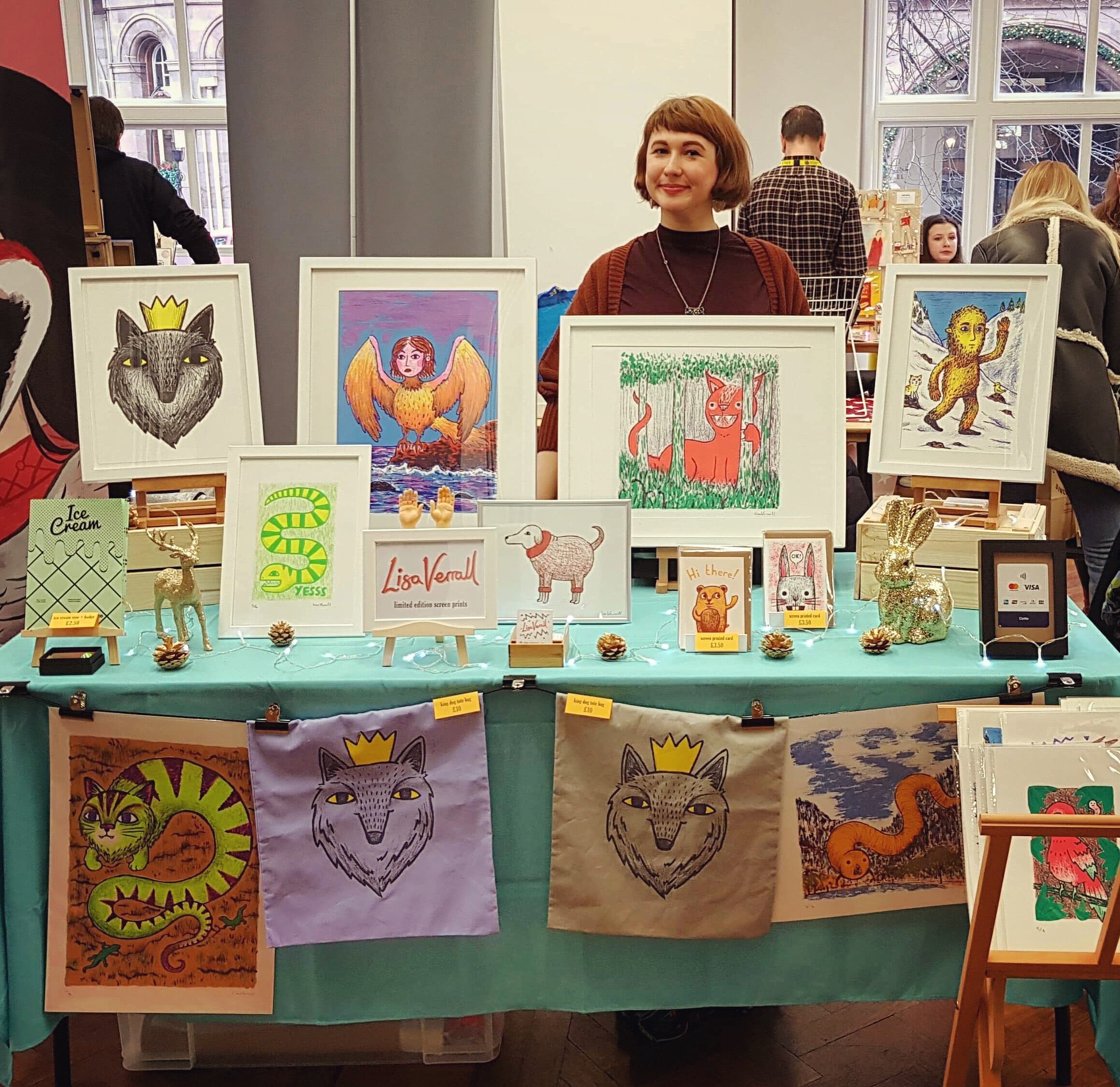 I am a screen printer based in York. I hand-make all my own prints and my products range includes greeting cards, tote bags, zines and limited-edition art prints varying in size up to around A3.
My artwork is produced using screen printing methods with an illustrative approach. Much of my recent work has been focused on exploring creatures and stories from the world of fantasy, folklore and mythology. I enjoy creating images that are mysterious and intriguing, appealing yet also sinister. My background in children's publishing has given me a fondness for bold, entertaining characters and vividly bright colour palettes which I like to combine with elements of the creepy and the bizarre.
My working methods have been inspired by my appreciation of the expressive line-work and rich textures seen in lithographic prints by artists such as Eric Ravillious, Paul Nash and Enid Marx. In order to create similarly idiosyncratic mark-making within my own work I choose to use entirely hand-made processes, creating all my printing layers with paint and crayon. I relish in being able to ma­nufacture all my prints myself, as it feels important to me to be fully engaged with every part of the process.